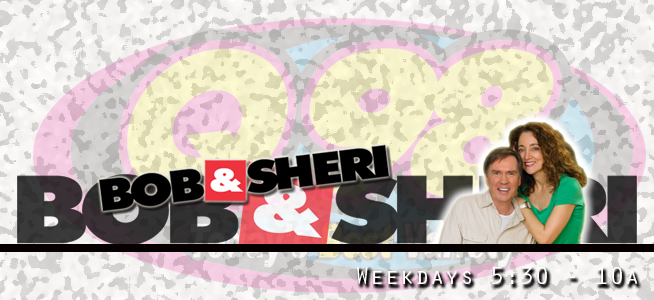 Bob Lacey is  the father of five beautiful children. When he's not sparring on the air with Sheri, he's on the golf course or carpooling to soccer practice. But make no mistake: this suburban cowboy still remembers what it's like to jam with The Doors.
SHERI LYNCH began her career in television, writing and producing paranoia-inducing news teases. Having tired of warning the world about the dangers lurking in dirty restaurant kitchens and sketchy daycare centers, she agreed to create a commercial for a new radio program. Then enters Bob Lacey, wearing one of his favorite preppy outfits. "Lose the red sweater," she suggested. "You don't want to look like an elf, right?" To pay her back for that disrespect, Bob invited her to be his guest on-air. That was a meeting of soul mates, and the beginning of the long, happy Bob & Sheri partnership.
CHECK OUT SHOW BLOGS AND LOTS OF OTHER FUN STUFF HERE
.