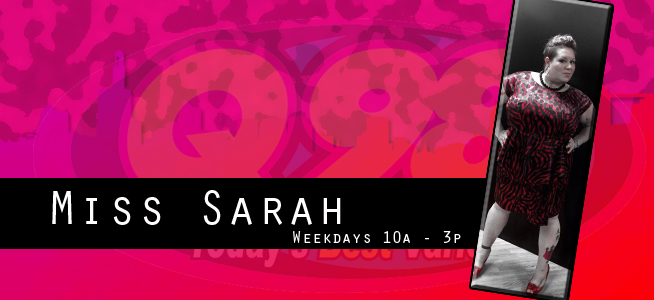 MISS SARAH IS A TRUE NEW YORK GIRL THROUGH AND THROUGH! BUT DON'T LET THAT FOOL YOU!
SHE'S A BIG SOFTIE! ESPECIALLY WHEN IT COMES TO KIDS OR ANIMALS.  OR BACON.
ROLL THROUGH YOUR WORKDAY WITH HER DURING THE AT WORK NETWORK AND THE RETRO CAFE!
EVERY WEEKDAY 10AM – 3PM!