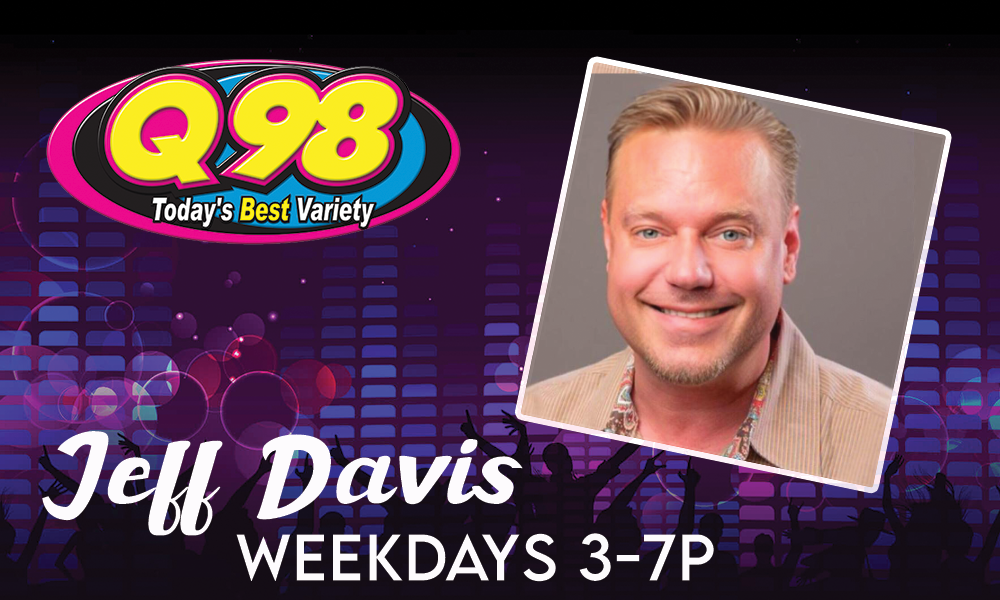 How time flies! I've been at Q98 for 12 years now and call Fayetteville, "home!"
I grew up in New Jersey, worked in Pennsylvania and moved to North Carolina in 1996.
I think I've been back up North only twice since coming down here – I don't like all that Northeast snow!
Don't be surprised if we bump into each other out and about, downtown, or at some exciting night spots.
I've got two awesome dogs … Lovey (who's 5 and a mixed breed), who got her name because she's just so darn "Lovey!" I've also got Gemma (like a gem) and she's just under 1 year old. They get along great!
When people ask "why Fayetteville and why so long?" Keep in mind, in 1996, I moved from Philadelphia to Tarboro, NC and it was quite a culture shock! I've always said, "It's what you make of it."
Over the past 22 years, I've made a lot of great friends, worked with some of the best, truly enjoy what I do each day – both on and off the air – and wouldn't trade it for the World!
Weekday afternoons, catch me on Q98 from 3-7 and let's learn, laugh, and love together!